Scheduling in-house promotions can effectively build restaurant sales. While Friday and Saturday nights are usually busy, weeknight business can present a great opportunity to boost overall sales. If you are not routinely scheduling promotions, you may be missing an effective way to grow your business and attract a variety of new guests that may otherwise not visit your restaurant.
To get started survey your team and gather their Promotional ideas – you'll be surprised at how effective this can be – and if you decide to act on one or more of their ideas, you'll have willing participants as a bonus. You can also make it a competition and offer an incentive for the winning idea! Additionally, review your local liquor laws before hosting a special event. Laws regarding offering free drinks, drink specials, serving hours, may prohibit some promotional ideas.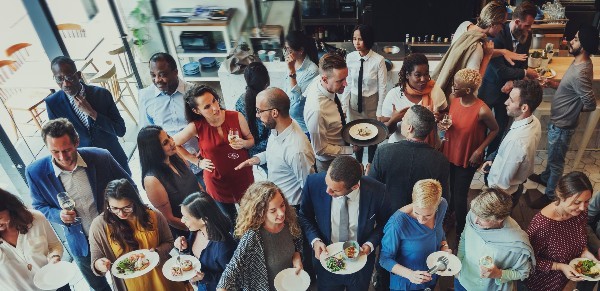 Below are some ideas you may find helpful towards increasing your weekday business:
1. Chef's Tasting Menu. Guests love to sample new foods while Chefs personally guide them through their dining experience. Ask your Chef to create a tasting menu for slower nights of the week. Consider pairing cocktails, craft beers and wines that complement each menu item to enhance the experience. Given that these events would be scheduled on a weekday evening, consider offering the menu and wines at discounted pricing since your team is already scheduled adding additional sales, even at a discount, can still boost your bottom line.
2. Support a Local Charity. Nothing gets people involved with a special event faster than supporting a good cause in their community. Partner with a local charity and host a special event dedicated to fundraising. Donate a percentage of the sales, we recommend 20%, of all proceeds during the event back to the charity you are hosting. Ask a representative from the charity to come and talk about the reason the fundraising is being done so that attendees understand the great cause that they are supporting. Your restaurant will attract all the members of the charity and more than likely their friends. This is a great way to turn a Tuesday night into Friday night sales!
3. Seasonal Food Promotions. Restaurant diners love sampling seasonally fresh ingredients. Bringing new and interesting foods to your neighborhood is a great way to attract new guests. Focusing on highlighting seasonally fresh products can attract in new guests. When Fresh King Salmon or Dungeness Crabs are in season run a limited menu of dishes featuring unique preparations of these seasonally fresh ingredients.
Any one of the above promotional ideas is a great place to start and if you have talent among your staff, you can get them involved in hosting the event. Post these events on social media and invite the local press as it can give them something new to write about. Think outside the box and run specialty promotions and then get ready to welcome new guests to your restaurant. Are you looking for more ways to grow your business? Contact us today to get started with our restaurant consulting services!