Restaurateurs are continually watching for the latest trends in the industry to stay current and attract more guests to their restaurants. As millennials and generation Z begin to dominate the restaurant scene and become the largest economic force, it is important for restaurateurs to take notice of what motivates these consumers and adjust their operating model to attract them. Thus, new dining trends begin to take hold and the smart restaurateur responds to them. The following trends are quickly making their way into restaurants across the nation and drawing greater numbers of the millennial minded audience.
Photo Worthy
With this new age of Instagram and Twitter come photos and hashtags that reveal restaurant guest's food experiences. When guests purchase something worth sharing, they will do just that! The more innovative and attractive the menu offerings, the more fascinated guests become to share on social media. This has become the new "word of mouth" referral system. Restaurants need to offer creative and delicious foods that are worth talking about (or tweeting!). At the Gilkey Restaurant Consulting Group we are leaders in menu innovation and developing trend setting food. Just ask our clients!
Local Sourcing
Today's restaurant guest is looking for greater benefits from the food they eat. They want to know exactly what they are eating and where it came from. With this focus on food that is good for you, today's generation is drawn to restaurants that use local ingredients. To the restaurant diner, local means fresh and wholesome. It also means taking a keen responsibility for the planet and leaving a smaller footprint, which benefits everyone.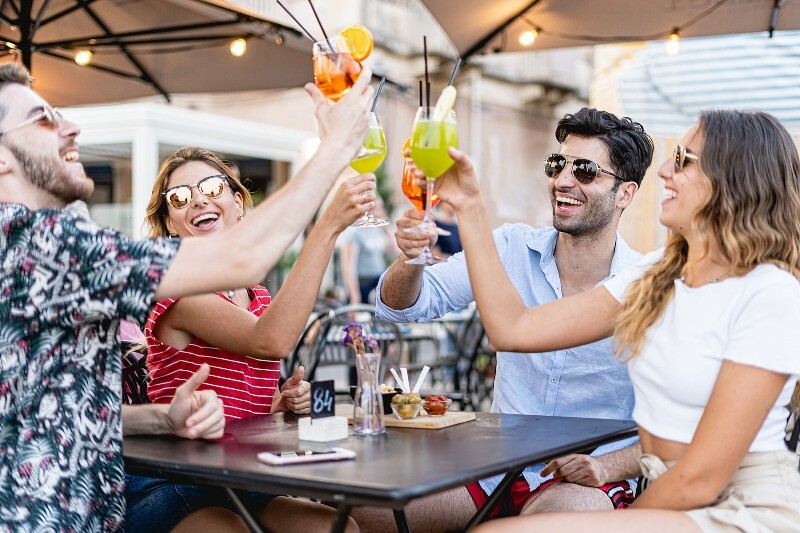 Less is More
One of the latest trends in the restaurant industry is small plates. Dining by ordering multiple small plates comes from Spanish tradition…tapas. Restaurants offering smaller portions at lower prices have become increasingly popular. This current trend has taken off in recent years, and the number of small plates listed on menus has greatly expanded becoming in many cases the largest category on the menu.
Fast Casual
Today's consumers live a fast paced life and do not want to spend long periods of time dining in a restaurant. They are also cooking at home less. To solve this problem they are looking for food options that are quick but also high quality. This has given birth to the fast casual restaurant concept. At fast casual restaurants, consumers can order at the counter and watch the food cooked fresh to order. Unlike fast food, fast casual restaurants do not pre-cook their food. Guests are receiving higher quality food with the same quick service.
Drink Craze
Food alone is no longer the main attraction in trend setting restaurants. Many restaurants are hiring skilled mixologists to create their beverage programs. This popular trend features cocktails and beverages made from fresh squeezed juices, vegetables, house made syrups and bitters. These innovative, delicious beverages are attracting large audiences across the country.
These trends have been making their appearance in restaurants across the nation for the last few years. As each generation changes, so too does the restaurant industry. The Gilkey Restaurant Consulting Group understands these current trends and employs an experienced staff that is ready to provide restaurants with new and innovative ideas that will take their restaurant to the next level. Our skilled professionals can help restaurant owners develop new concepts that are fresh and innovative. At the Gilkey Group our consulting services will help your restaurant build a brand that is current, innovative and successful.