It takes more than delicious food, beverage, and engaging service to create a great restaurant concept. Strong restaurant brands utilize appealing interior designs to influence a positive guest's experience. Much like meeting someone for the first time, a restaurant's design vibe creates the all important great first impression. It sets the stage for the guests experience and can affect everything from how much your guests spend to the quality of the reviews they post. There are several elements that factor into a restaurant's design vibe and atmosphere. Specifically the seating plan, finishes, fixtures, lighting, art and décor, and music hold influence on the mood and vibe of a space. How these items are oriented, arranged, and showcased can have a major impact on the guest's experience.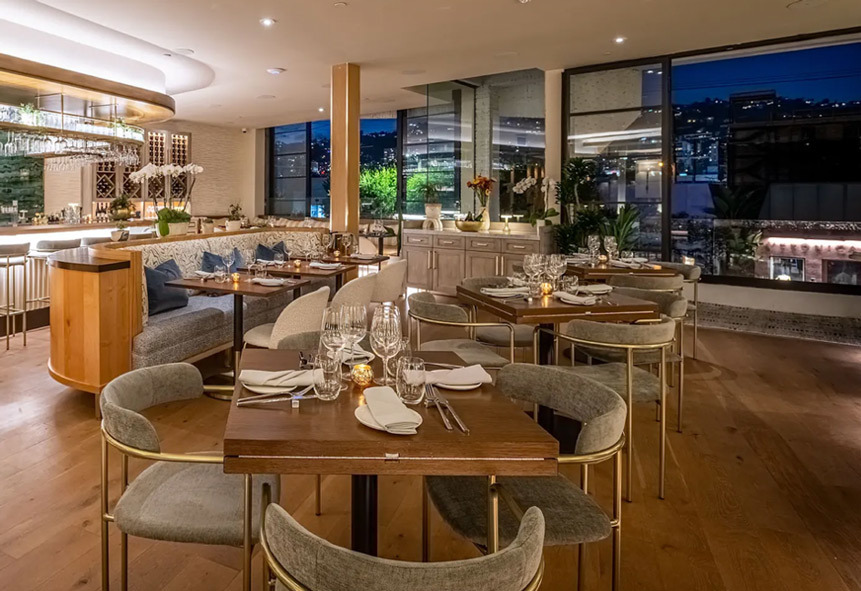 Seating
The first decision in determining the design and atmosphere is establishing who your target audience is and how the seating plan will meet their needs. For restaurants looking to attract couples and a more intimate date night, the correct seating plan will feature cozy booths that can accommodate parties of 2 and 4. This helps to elicit a more intimate vibe and gives guests the one-on-one personal experience they are looking for.
In contrast, for concepts wanting to attract a younger, more energetic audience, larger bars, with adequate space to stand and socialize, is preferred. Casual neighborhood, family-friendly restaurants are more likely to include larger tables or arrange tables that can be pushed together to accommodate families and larger groups of friends. In all cases, it is important to understand who your targeted audience is, then design a seating plan so that those guests feel comfortable for those specific situations and occasions of use.
Lighting
Much like your seating plan, lighting plays an all-important role in setting the proper mood for your restaurant. For guests looking to enjoy an intimate dining experience, restaurant lighting might be softer, moody, and more elegant. This experience may benefit from the use candles, fireplaces, or other forms of natural light to create a more intimate setting. Restaurants wanting to create an energetic vibe, may use pin lights strategically placed to brighten gathering spots, and key décor elements create a proper social setting. For family friendly concepts, the lighting will likely be brighter to create an active, open atmosphere. In all cases, lighting sets the tone and helps to create an attractive atmosphere for guests.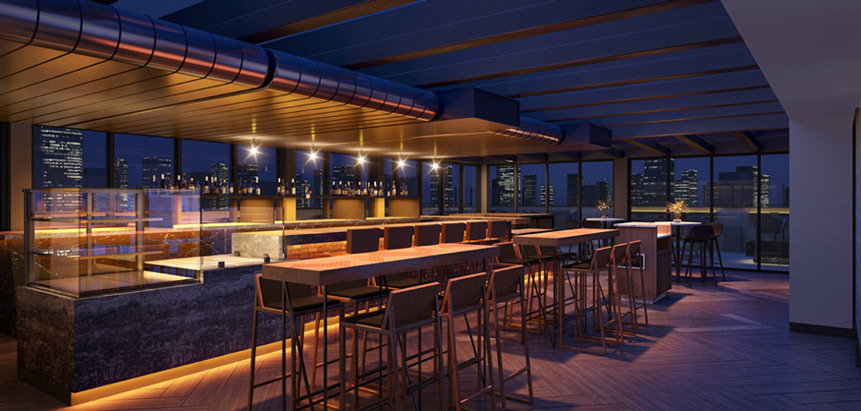 Music
Considering the different audiences mentioned above, music helps set the right mood for your guests. Whether they are looking to enjoy a quiet evening or a night on the town, the proper music selections set the mood. Most concepts we work on tend to use a custom music station or build a proprietary music track to match up with the vibe they want to create.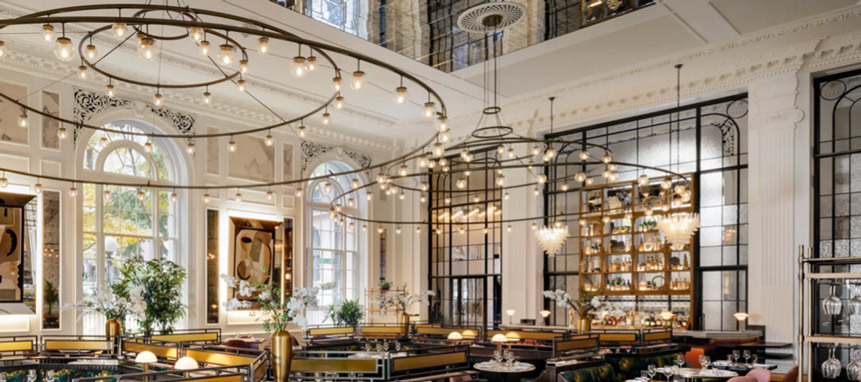 Fixtures and Décor
Finally, a restaurant's fixtures and décor can make a huge impact. One example is lighting fixtures. Designer lighting fixtures by themselves can send the message that a concept they are using is fine dining or casual. Décor selection can have the same effect. It's critical when making the final selection on color schemes, furniture materials, lighting fixtures, and art that it will be appealing to the primary audience you are interested in attracting. These are the elements that create entertainment for the guest while they are dining.
Atmosphere is extremely important for any restaurant. When guests feel comfortable and relaxed in the environment, they are more likely to stay longer and order more food and drink. Likewise, if guests feel crowded and distracted, they are more likely to eat and run. For this reason, it is important restaurants take the necessary steps to create an atmosphere just right. At the Gilkey Restaurant Consulting Group we can assist you to navigate these critical design decisions.
This will ensure that guests enjoy more than just good food, but they will have a great experience overall!